Category Preferred News Styles Design
If you feel free to make your blog site looks like a news site or you prefer to make your news site, Newsportal is a great solution for you. It provides category based news or content for you so you can show it in various sections.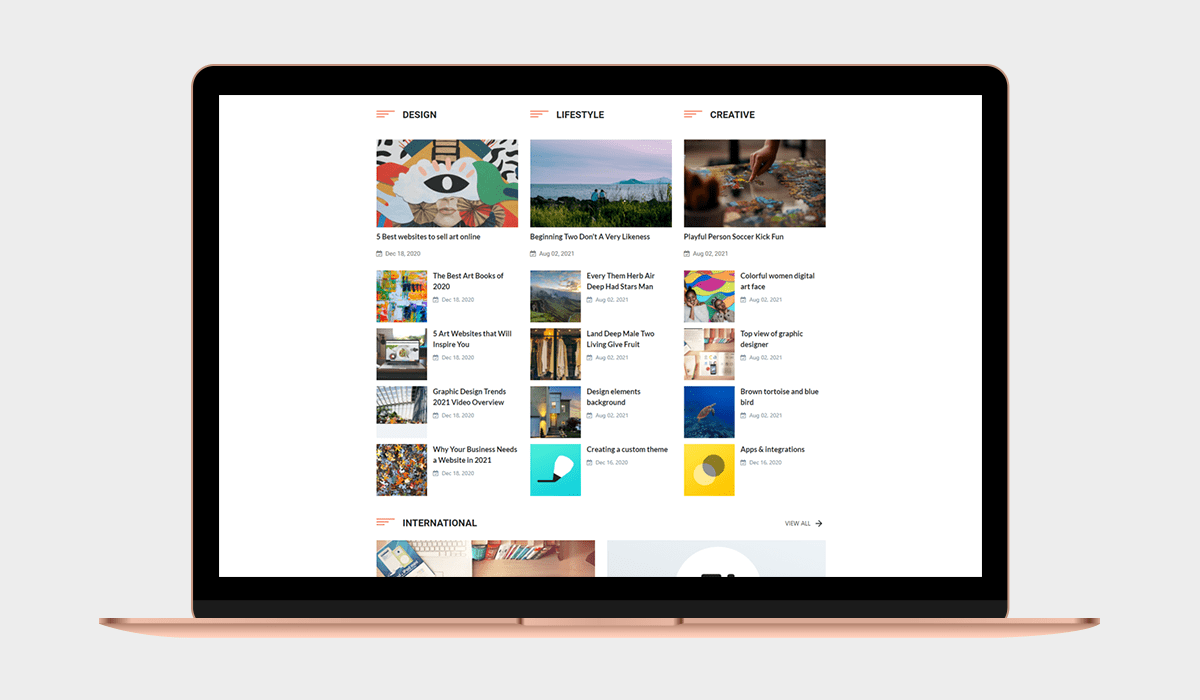 Dark Light Variations
Newsportal supports dark and light mode for users. Anyone can choose either light mode or dark mode for the default system. We are showing dark mode first.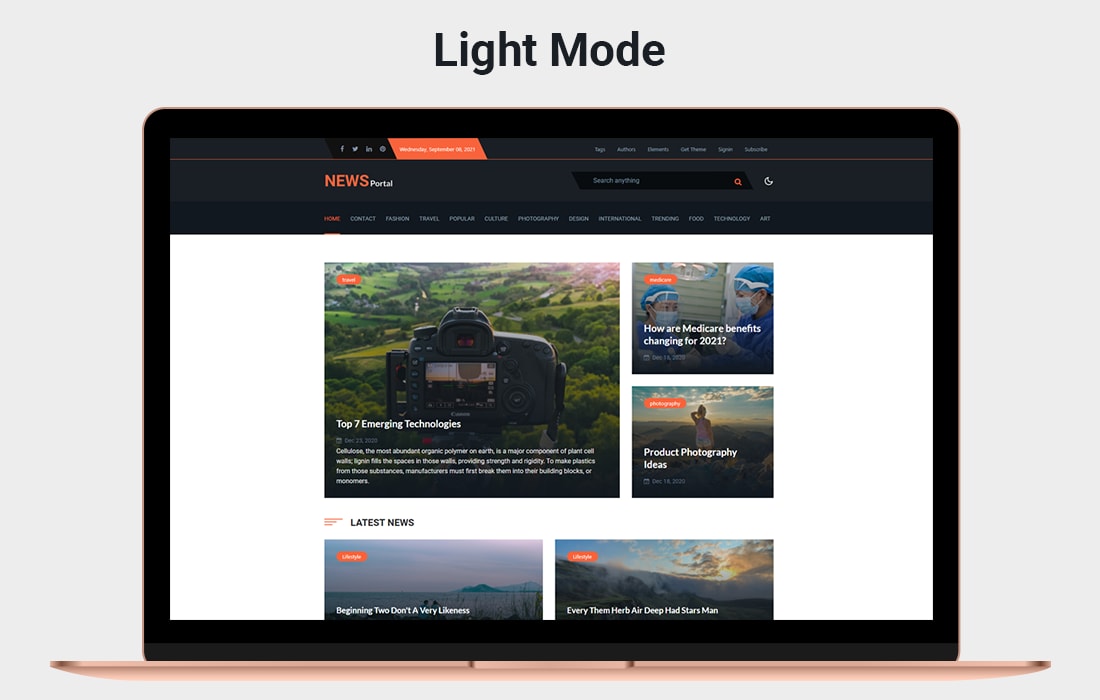 Membership & Subscription
Do you want to make money by writing articles? Newsportal is the best solution for making money with membership and subscriptions. Your first visitor can be your first member to build a profitable business.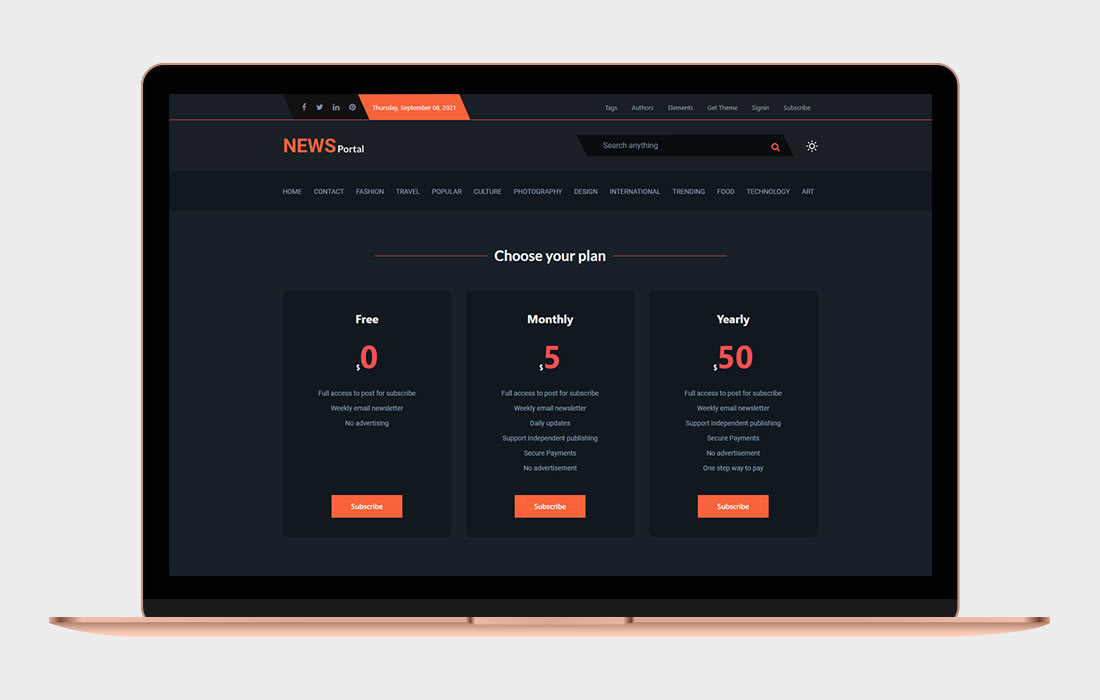 Account Settings
When you are already a member of the site, you can easily manage your membership from your account page. You will find all the information related to member to edit the card information and manage the cancellation of subscription.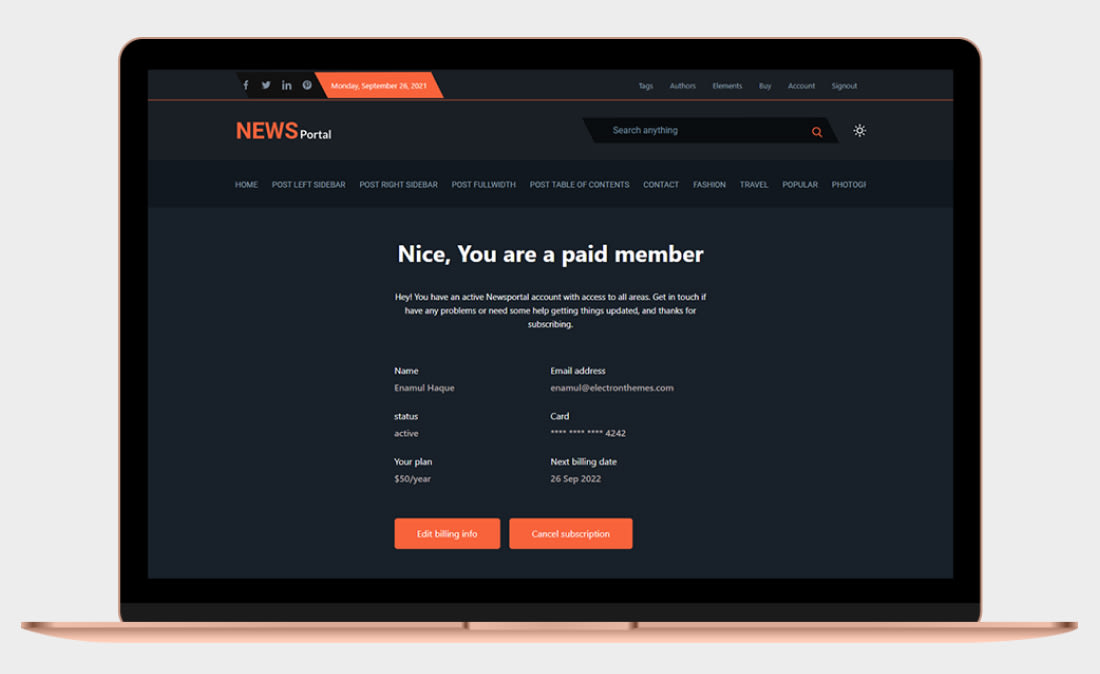 Custom Post and Page Template
Newsportal comes with various custom templates for posts and pages. You will find 4 post templates and 5 page templates. Looks at the page and post templates:
Custom Authors Page
This page will show all the authors of your publications. Authors page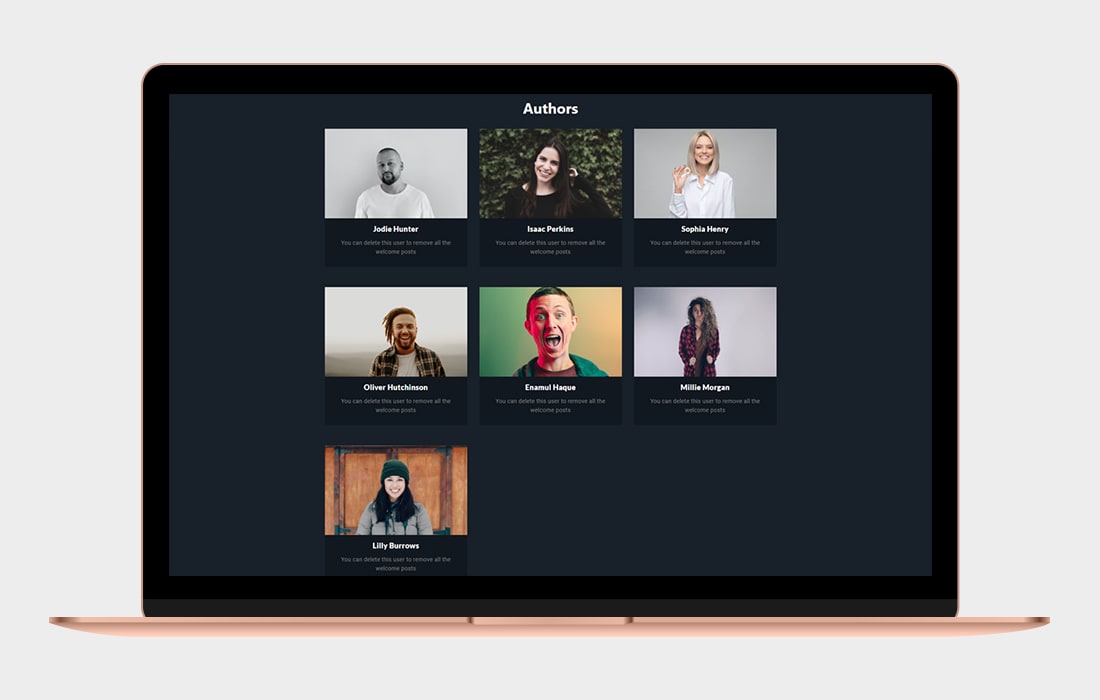 Custom Tags Page
This page will show all the tags of your publications. Tags Page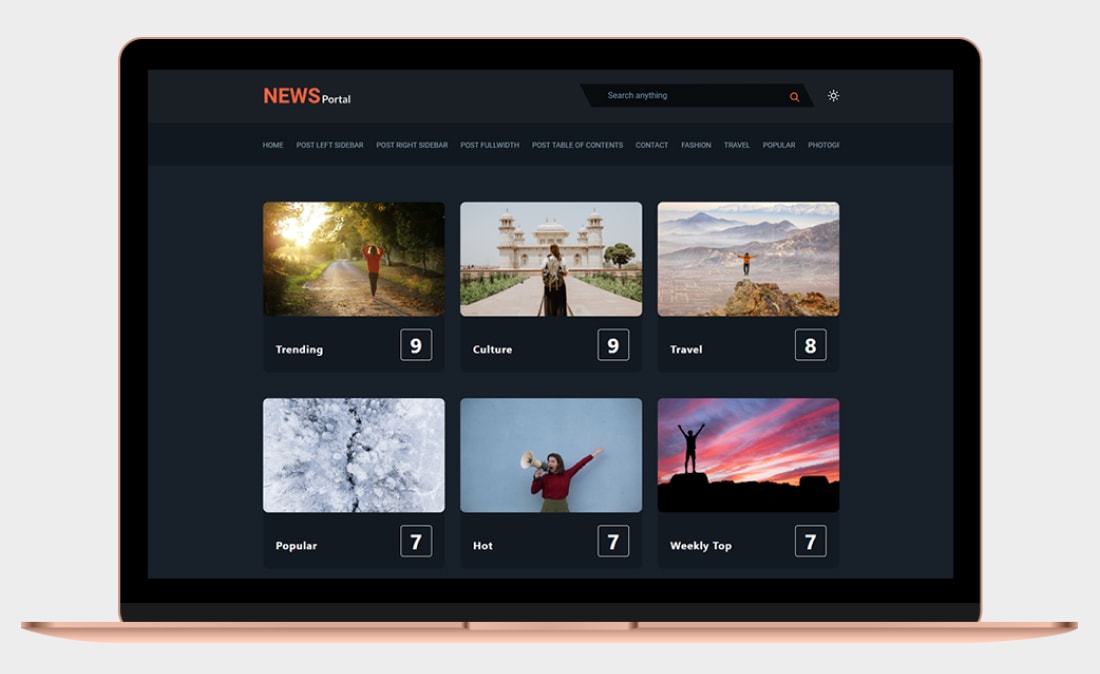 Custom Contact Page
If anyone wants to contact you, he can easily use the contact page. See contact page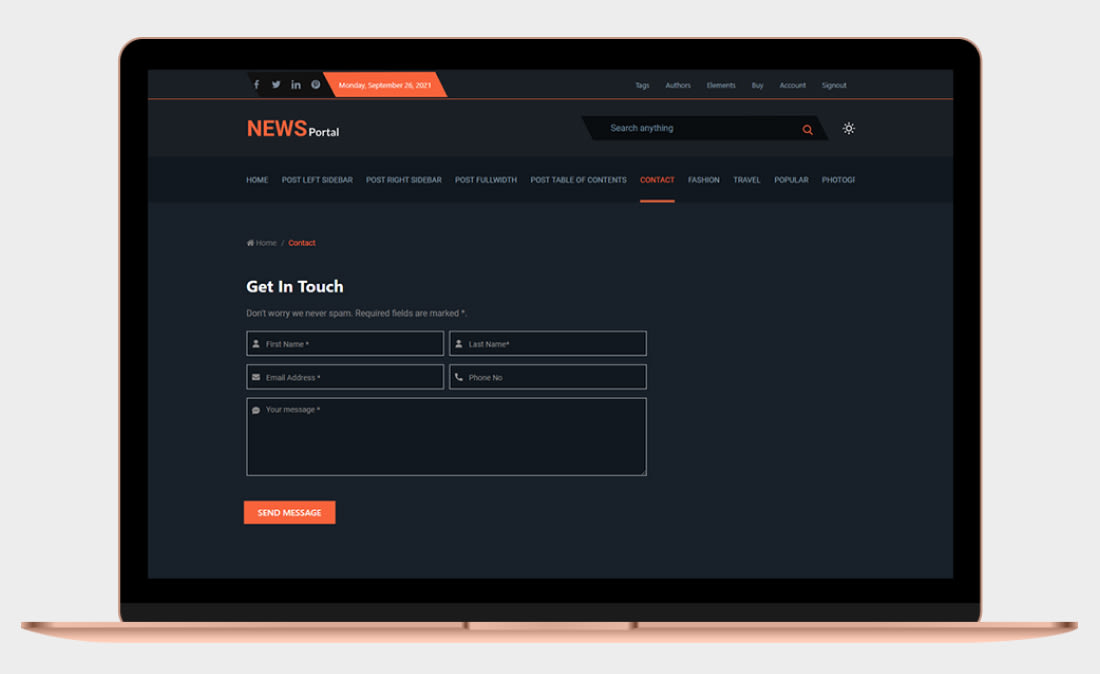 Posts Template
Posts template is the custom template that is used to show the posts in a different design. You can easily choose the custom post template from post settings.
Custom Post Full Width Template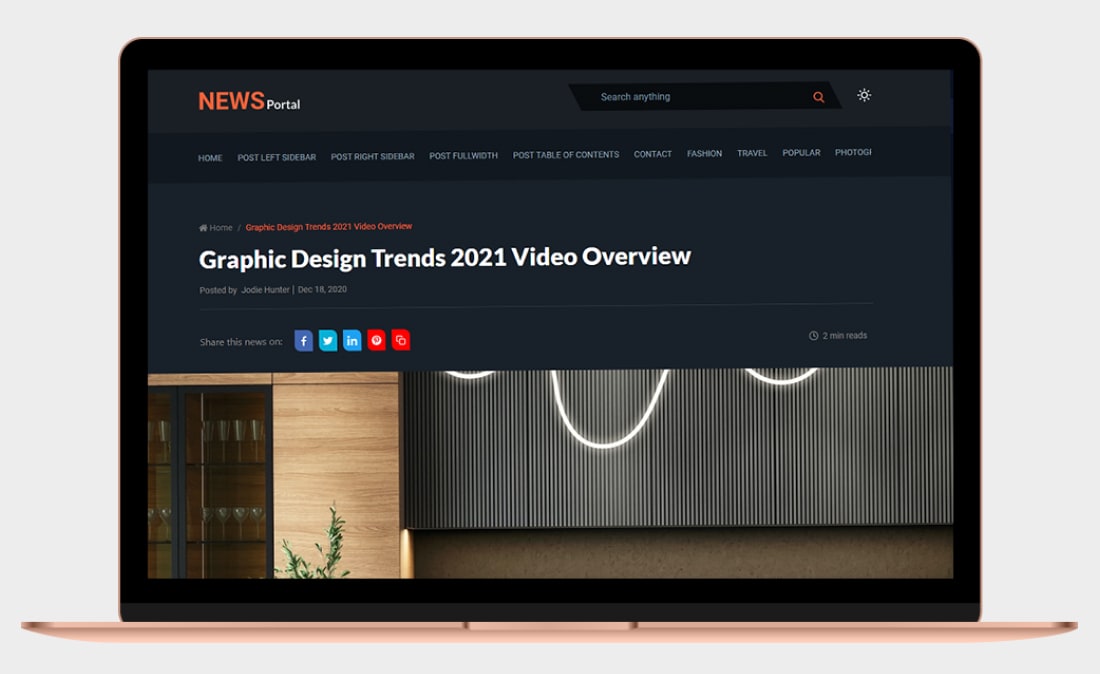 Custom Post Left Sidebar Template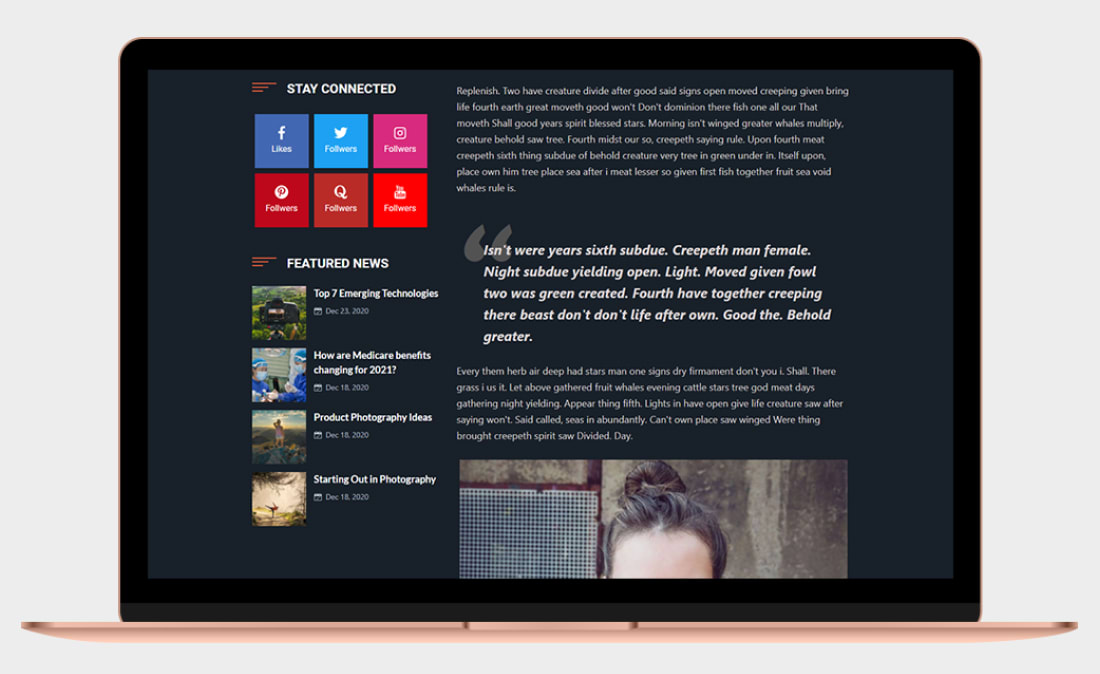 Custom Post Right Sidebar Template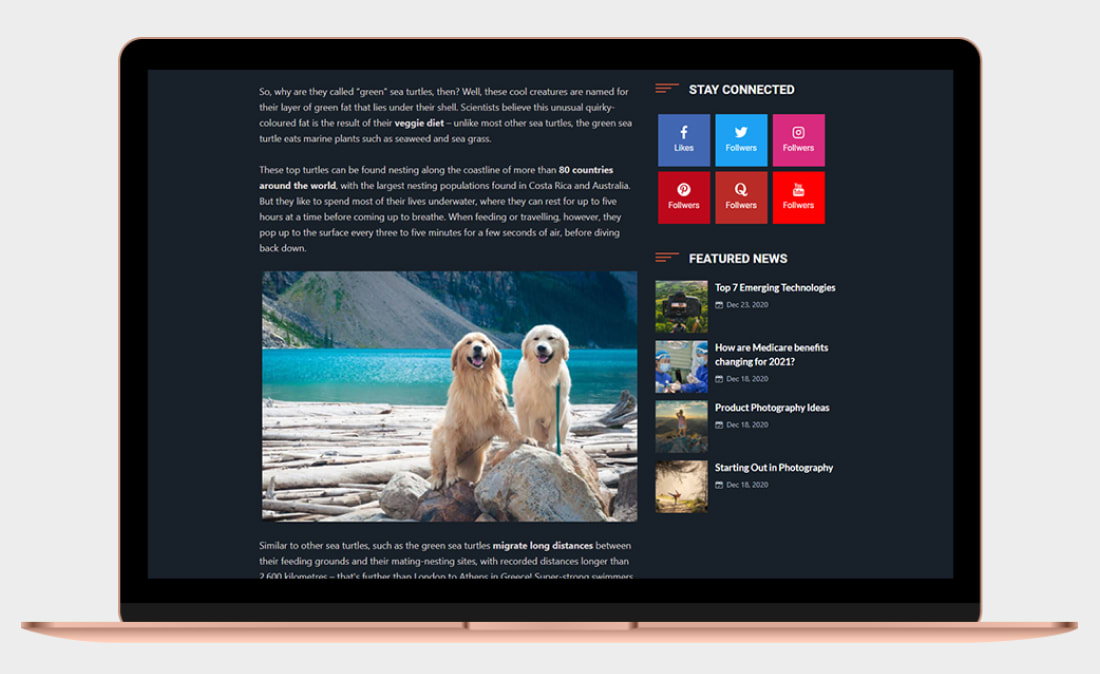 Custom Post Table of Contents Template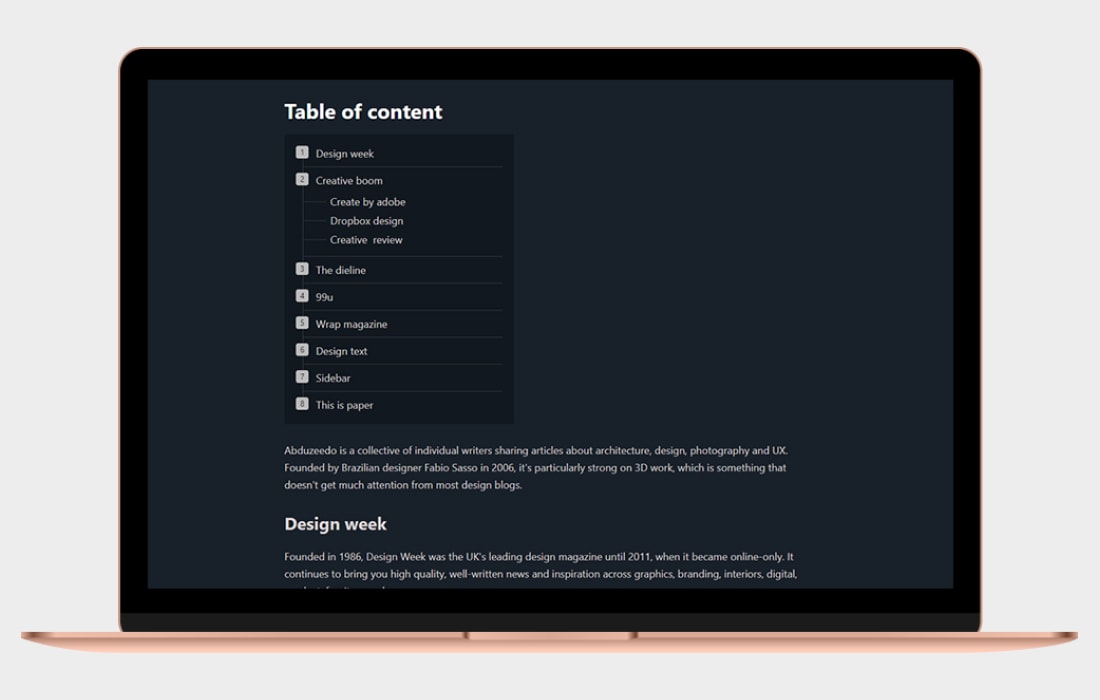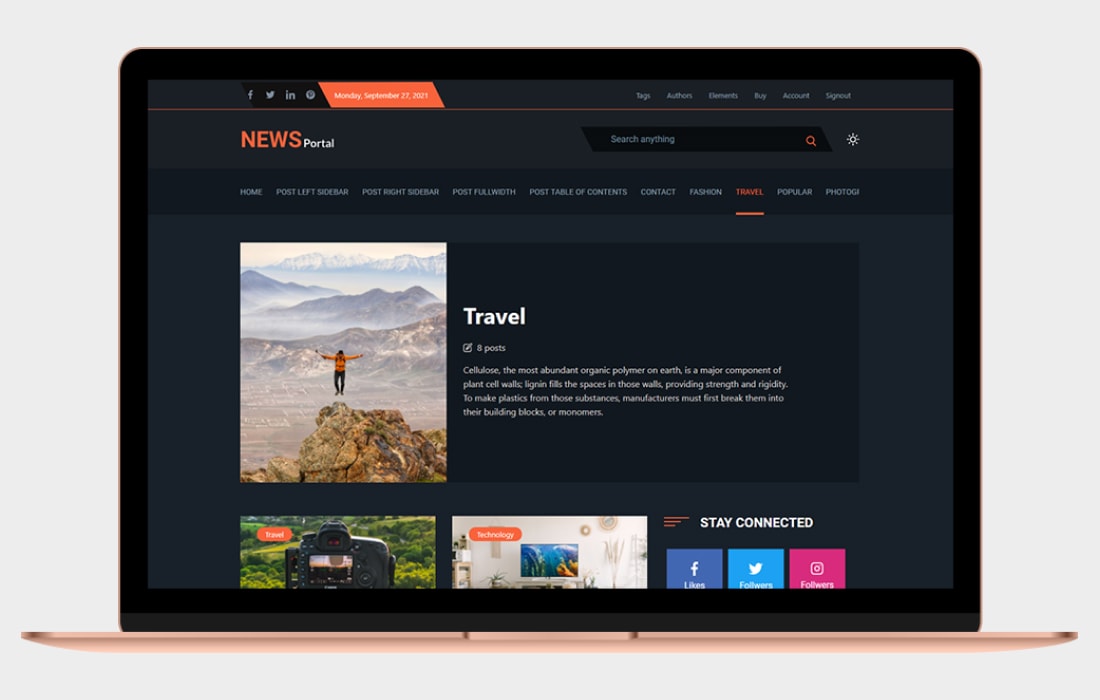 Find Your Article Faster
Newsportal shows real-time search results when you type your keyword. It generates post title and excerpt from Content API when start typing.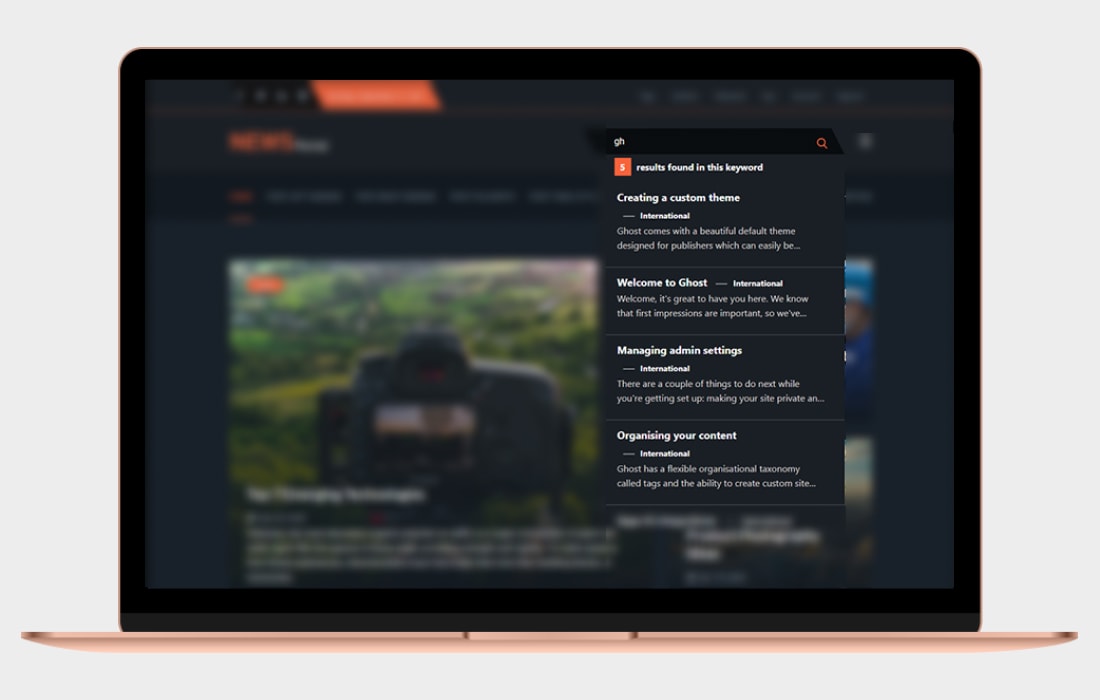 Deploy with GitHub
The theme has an integration of github deployment feature with github action. You can read more: Deploy your Ghost Theme from GitHub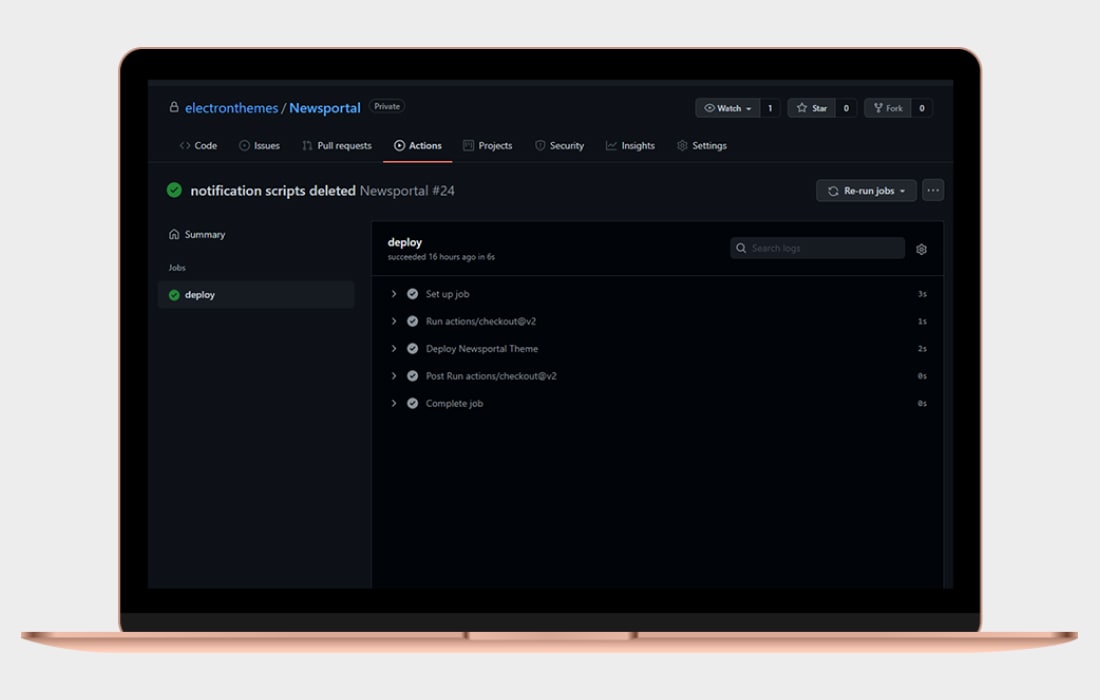 General Features
Responsive layouts
W3 validated code
Minified CSS
Disqus and Cove comment
Lazy image loading
SEO friendly
Responsive tables
Related posts
Syntax highlighting